I know we're just getting into September, but I'm happy to announce that the new, Christmas-themed Cape Bay Cafe mystery is now available everywhere. I love Christmas—spending time with family, drinking eggnog, and exchanging presents. Can't blame me for wanting the holiday to come early!
Cremas, Christmas, and Crooks includes 3 recipes for Christmas cookies and crema, an espresso-based drink. Read the synopsis below: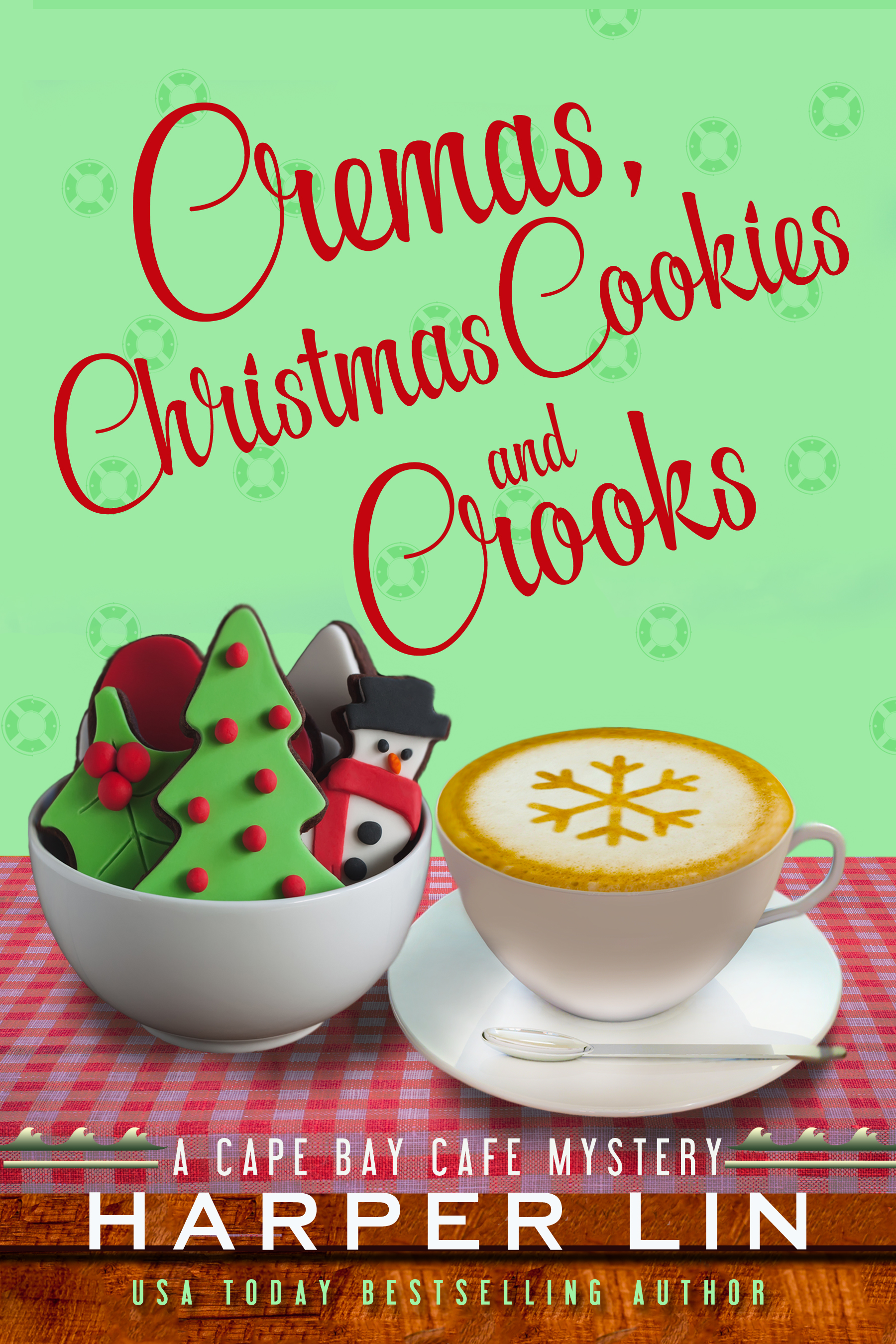 It's almost Christmastime in Cape Bay, and another murder has everyone in town talking. A despised new drama teacher at the local high school is killed in the school's parking lot. The police arrest a beloved teacher, Mrs. Crowsdale, but everyone else thinks she is too nice to murder anyone. Mike, however, says they have solid evidence that proves she did it.
Sammy is particularly devastated. Mrs. Crowsdale was her favorite teacher and still her hero. Sammy begs Fran to find the real culprit. Fran isn't so sure. Mike would be angry with her for butting in on another case. And what if more danger befalls her? After all, there are some pretty dangerous people in town…