I'm Barbara Gold. Age: 70. Height: 5'5". Eyes: blue. Hair: gray. Weight: none of your business. Specialties: Undercover surveillance, small arms, chemical weapons, Middle Eastern and Latin American politics. Current status: Retired widow and grandmother.
Book 1: Granny's Got a Gun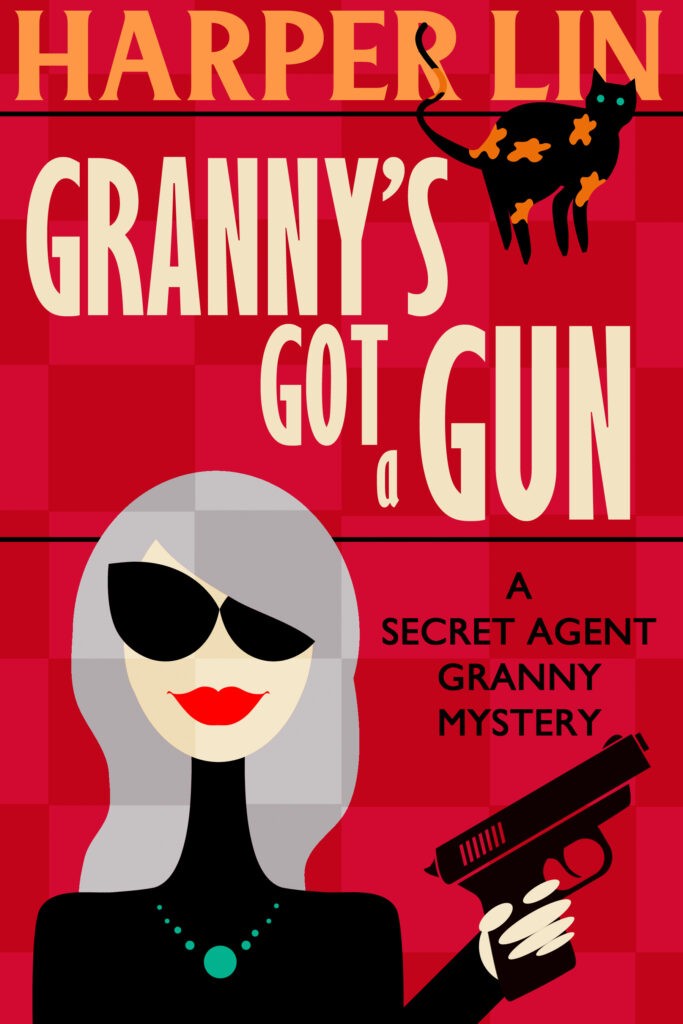 Barbara Gold, a retired CIA agent, is bored out of her skull in Cheerville, a small town in New England—until a man is poisoned during a book club meeting for seniors. Everyone thinks Lucien had a heart attack, but from his symptoms, Barbara knows someone has slipped poisoned into his cake or drink. Even though she is no longer undercover, Barbara feels as if she's only playing the part of a sweet grandmother, but this may just be her most useful cover yet.
The clock ticks as she investigates who in the Cheerville Active Readers' Society would want Lucien dead. It's only a matter of time before his death is declared murder and the police start hounding everyone.
Suddenly Barbara's CIA training is useful again, and Cheerville is starting to seem not so dull after all…
Book 2: Granny Undercover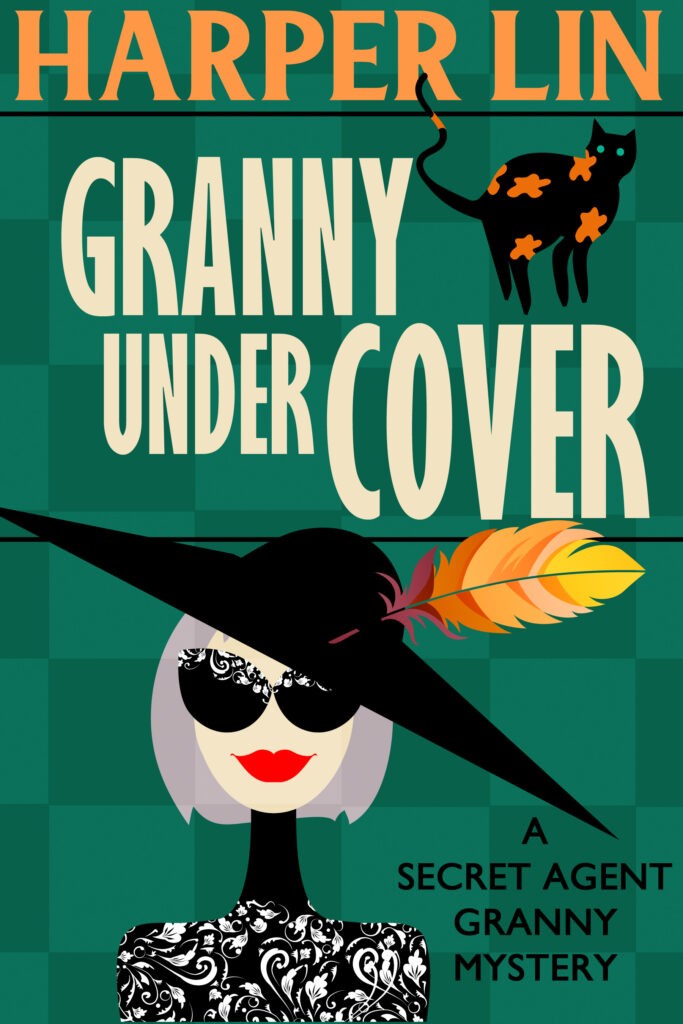 Retired CIA agent Barbara Gold decides to take up gardening to pass the time in Cheerville, a quaint New England town. Before she can pay for her peat moss and a copy of Gardening for Numbskulls at the garden shop, she overhears two ladies gossiping about the death of Cheerville's best gardener.
Based on her extensive secret agent training, Barbara quickly concludes Archibald didn't die in a freak accident via hedge clippers, but was murdered. The local police are no help, ruling the death a suicide. To solve this case, Barbara must go undercover on her own—with a 9mm pistol, of course.
From taking Seniors Yoga to infiltrating an underground gambling club, Barbara must use her best asset—her guise as a sweet seventy-year-old granny—to find the murderer, while not letting her babysitting duties to her thirteen-year-old grandson, Martin, and attention from a new love interest distract her.
Book 3: Granny Strikes Back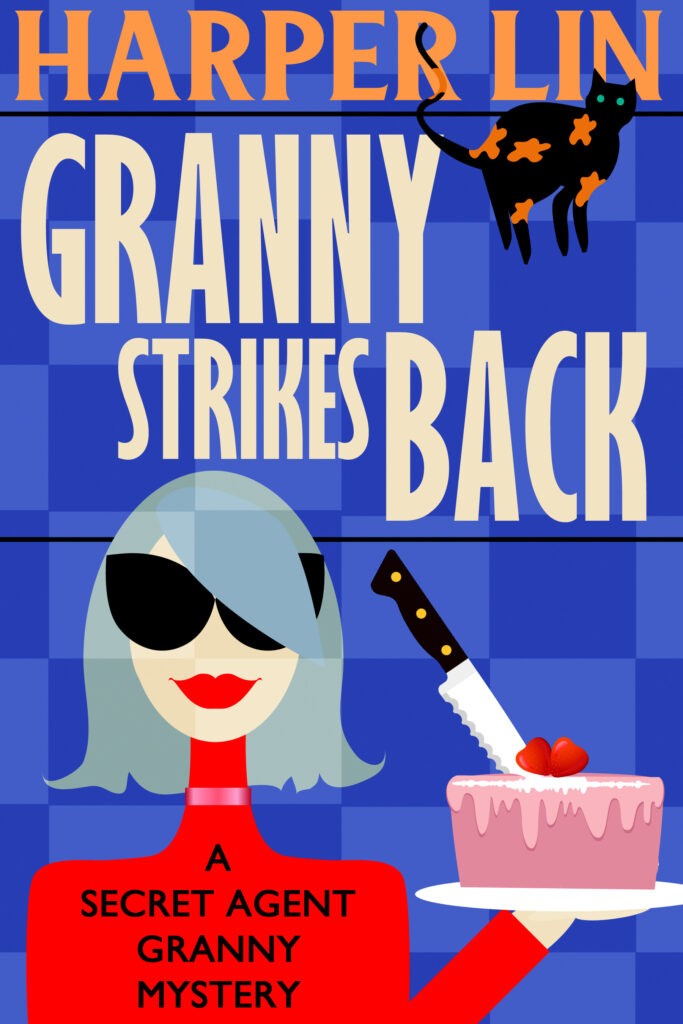 Retired CIA agent Barbara Gold is getting ready for her dinner date with new love Octavian when a stealthy intruder breaks into her home and tries to kill her with a serrated knife. Even at seventy years old, Barbara is able to fight him off and still have enough energy for a romantic evening.
The expertly trained hitman will come back for her soon, and Barbara only has a few days before her family returns from vacation to find out who he is, how he knows her, and why he wants her killed.
Book 4: Granny Bares It All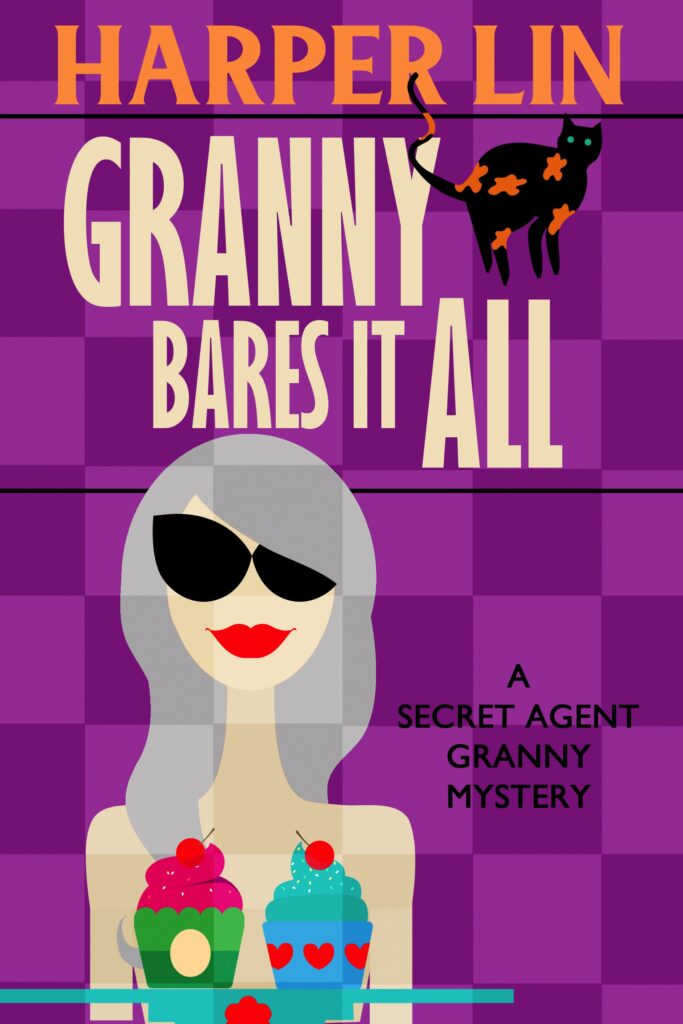 Ex-CIA agent Barbara Gold witnesses a woman being struck down by a car in broad daylight. It was no hit and run but plain, cold-blooded murder.
After some sleuthing, Barbara discovers the strangest fact yet about sleepy Cheerville, New England: there's a nudist colony on the edge of town, and the victim was an active member. Barbara must go on the hardest mission of her career—bare her 70-year-old body for all to see—in order to solve another bizarre murder mystery.
Book 5: Granny Goes Hollywood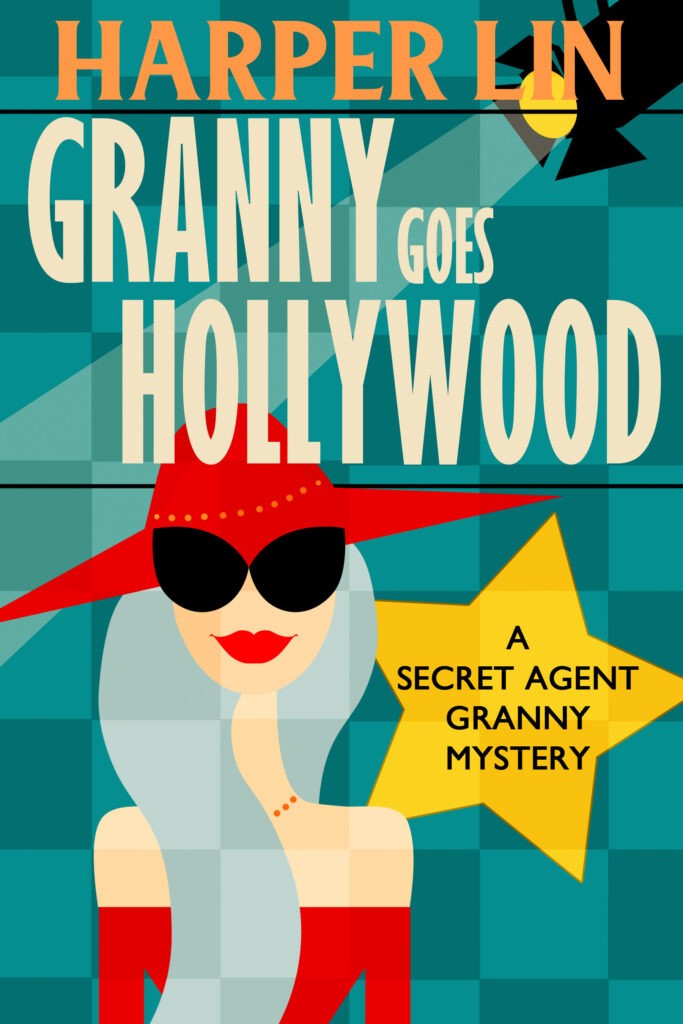 When a big Hollywood film production comes to Cheerville, the town goes into a tizzy over action star Cliff Armstrong. But when his stunt double is killed on set, Barbara quickly deduces it was no accident and Cliff was meant to be the target.
To hunt the killer, Barbara infiltrates the movie set as an extra, but she quickly lands a speaking role against the handsome Cliff Armstrong himself. Can she protect Cliff from a dangerous murderer lurking on set, prevent the town from going up in smoke, and star in Hollywood's next blockbuster without blowing her cover?
Book 6: Granny Gets Fancy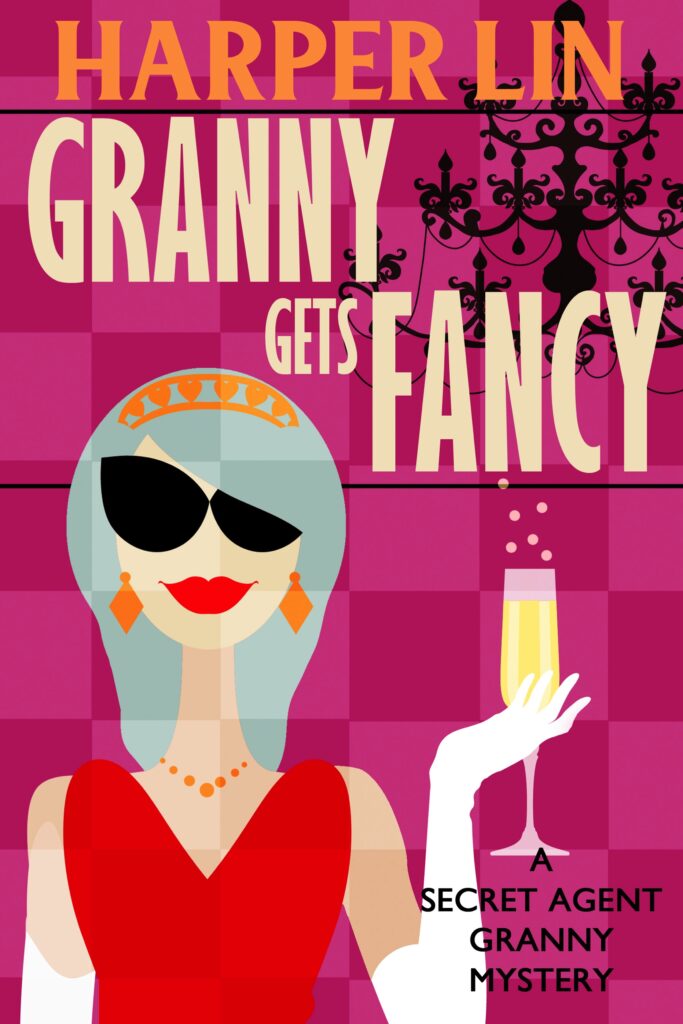 When Barbara attends a fancy charity dinner with Octavian at the Cheerville Country Club, the evening ends with a man getting stabbed to death in the men's restroom.
Barbara is the first to assess the scene, making her a prime suspect until she makes a call to the CIA. With an unlikely ally, she must rub shoulders with more of Cheerville's finest to uncover which of these privileged old folks had the motivation to kill the new guy in town.
Book 7: Granny on Board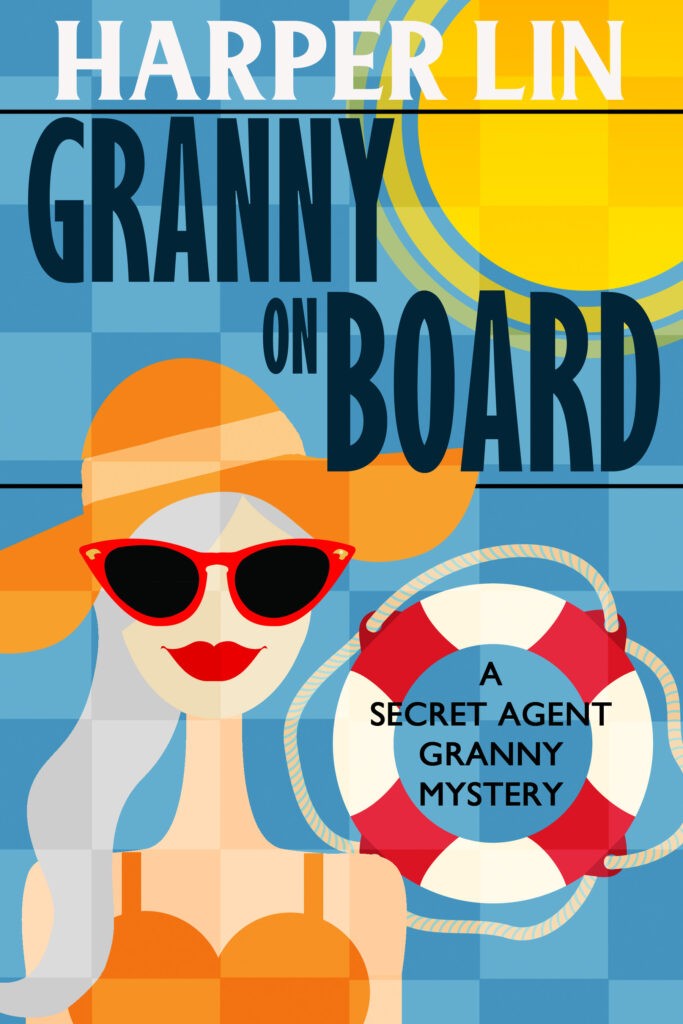 Octavian takes Barbara on a seniors' cruise for her seventy-first birthday, but the vacation is not all piña coladas and shuffleboard. Barbara makes a frenemy in Georgina Branch, queen bee to a group of equally conniving girlfriends. Barbara is sure one or all of them killed the passenger who accidentally fell overboard early in the trip.
Barbara and Octavian are stuck on a ship with a murderer, but at least the cruise has plenty of booze. Before their vacation gets cut short by another "accidental" drowning, can Barbara find the killer and keep her boyfriend safe?
Book 8: Granny Goes Rogue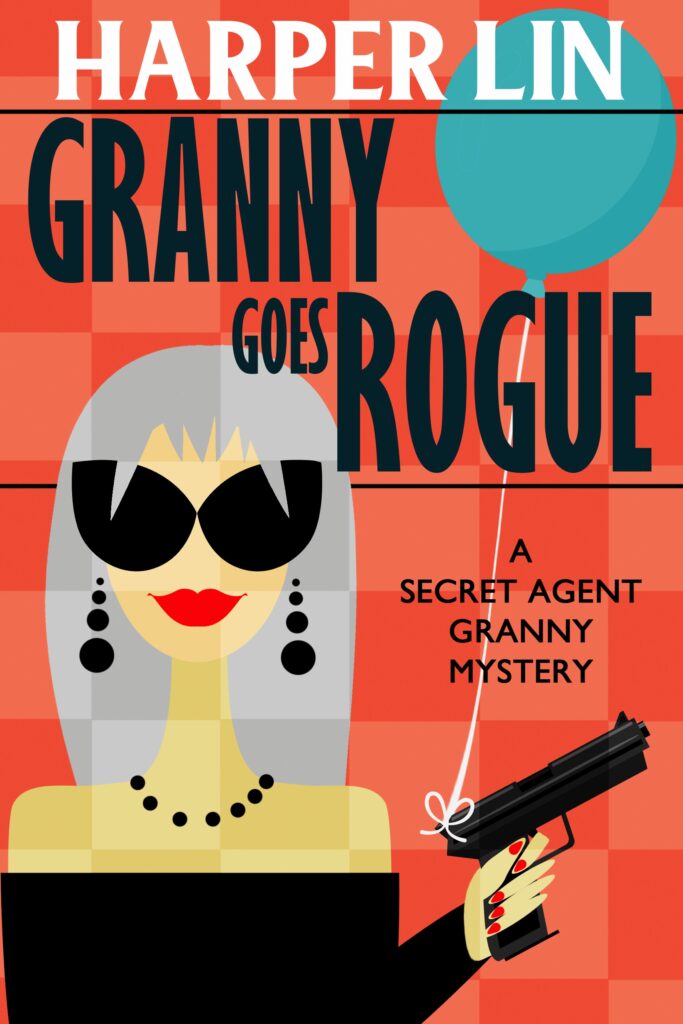 Retired secret agent Barbara Gold's biggest challenge is finding a birthday present cool enough for her teenage grandson… until a dead body drops into her shopping cart inside Cheerville's new high-tech big-box store. Suddenly, Barbara is pulled back into the action and thrill she used to love in her working years—CIA involvement, shadowy figures, mysterious deaths, missing loot, and a chance for her to make a difference.
Book 9: Granny Goes Wild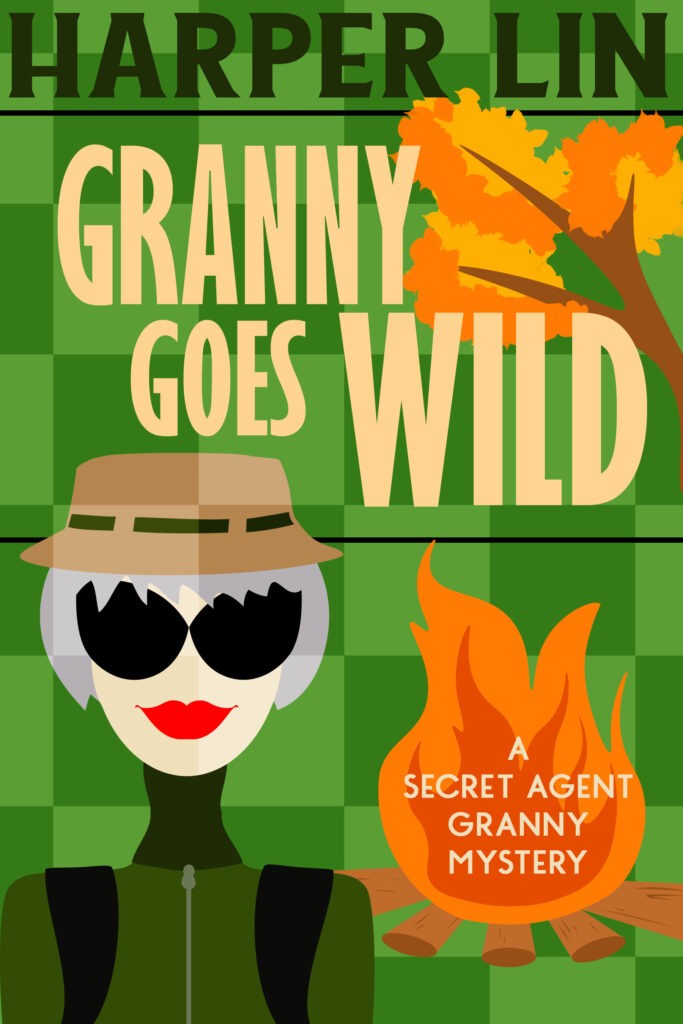 Barbara Gold, a retired CIA agent, volunteers to accompany her thirteen-year-old grandson, Martin, on a group camping trip with his peers. Out in the wilderness with no phone coverage, the teens and their guardians are enjoying fresh air and mountain views… until Martin's photography teacher is found dead in an abandoned mine.

Barbara quickly gathers evidence before the rain can wash it away, but she and the campers quickly become the hunted. A psychopath is loose in the woods, tracking their every move. Barbara must use her old spy and combat training to outsmart the killer and keep the kids safe. But doing so might reveal secrets from her past to her beloved grandson.
Book 10: Granny Burns Rubber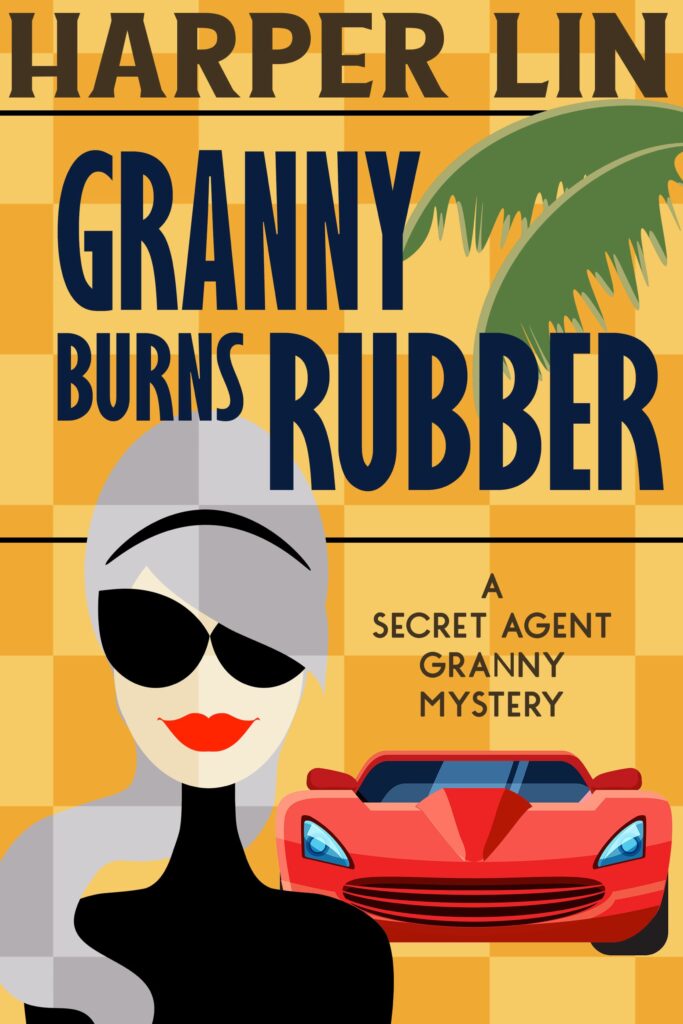 Liz, a friend Barbara met during her undercover stint at Cheerville's nudist colony, is getting married. When Barbara accompanies Liz to plan the wedding, the wedding planner is shot dead at the venue.
Barbara knows that bullet was intended for Liz, but why? Liz has secrets of her own, and her colorful past is catching up with her and threatening her new peaceful life. Even though Barbara is in the dark about who Liz used to work for, she knows she has to help her friend using her CIA skills and connections.
Word Search Book!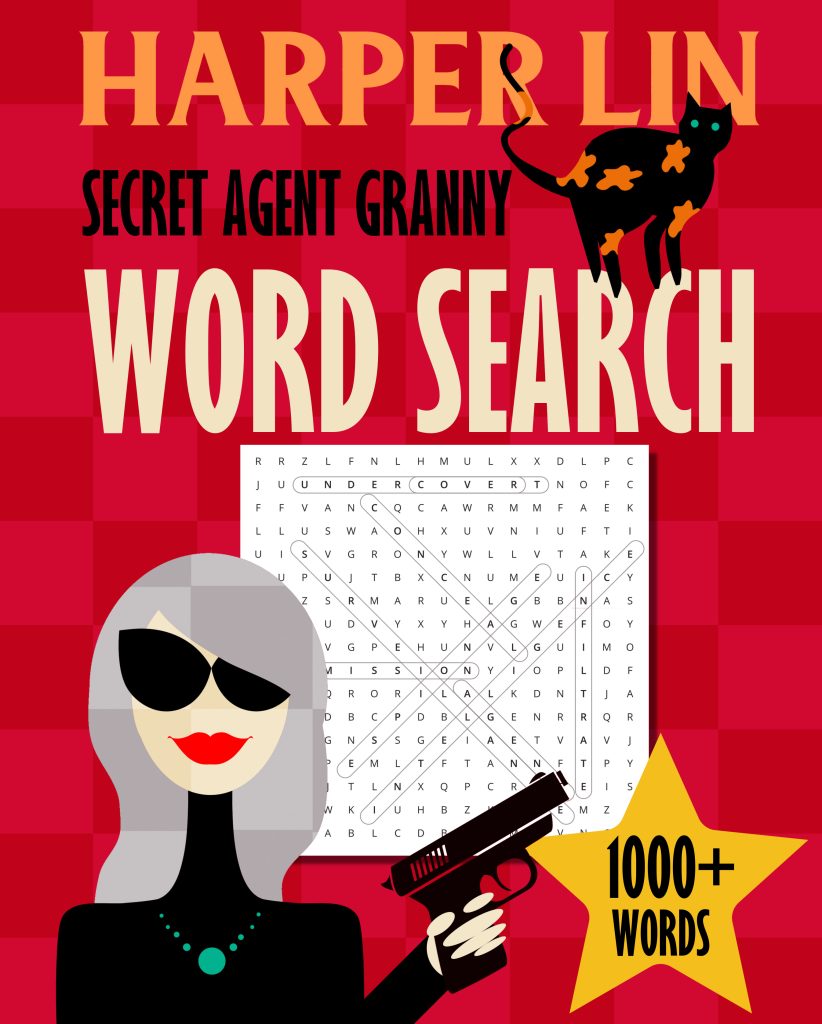 This Puzzle Book Features:
1000+ WORDS: spy-themed words and words based on the Secret Agent Granny series (weapons, car chases, action/adventure, camping, cruises, small-town charm, weddings, and more!)
61 WORD SEARCH PUZZLES: from easy to challenging
LARGE PRINT
8.5″ x 11″ PAPERBACK BOOK
SOLUTIONS in the back pages
Hours of FUN for adults and seniors!