Savannah, Georgia, 1922
Set in the Jazz Age of speakeasies and flappers in beautiful and gothic Savannah, Georgia, The Southern Sleuth series will charm your hats off.
Book 1: Love and Murder in Savannah
FREE EBOOK FOR A LIMITED TIME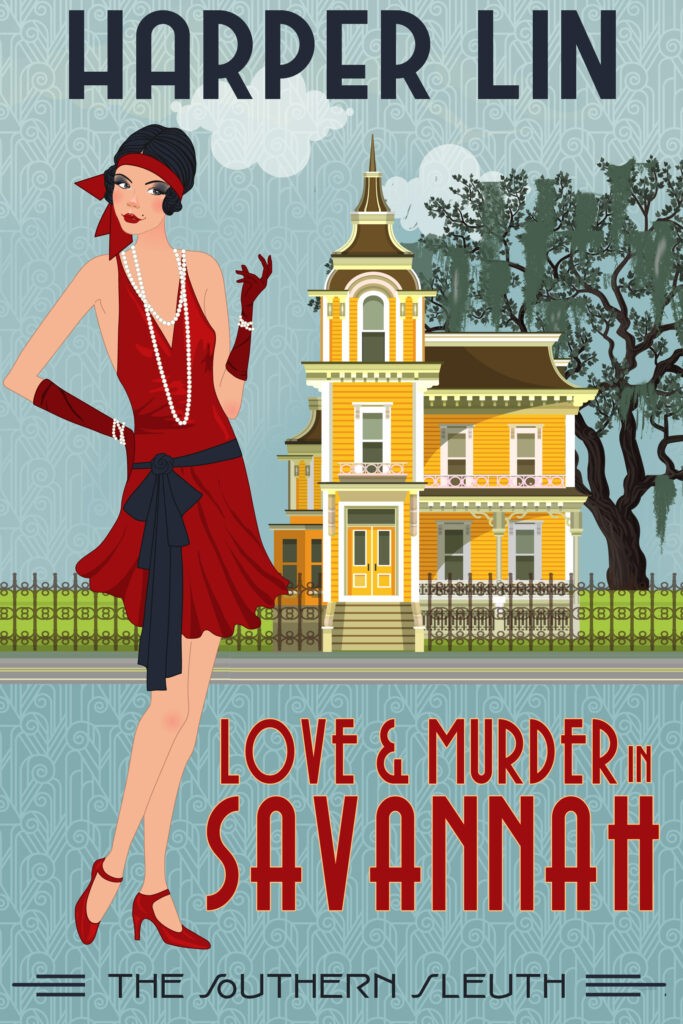 While her mother's only wish is to see her married, Becky Mackenzie just wants to sketch in the cemetery and talk to ghosts. Becky will admit she is attracted to the handsome Adam White, but he's a northerner shunned by Savannah society—plus Becky's man-eating cousin Fanny is sinking her claws in him just to spite her.
But Becky's got bigger fish to fry when a man gets stabbed to death at her best friend Martha's birthday party. Was this just a case of poker gone wrong, or were more sinister forces at play? Becky must use her gift of communicating with the spirits to find the killer before any of her friends get hurt.
Book 2: Scandals in Savannah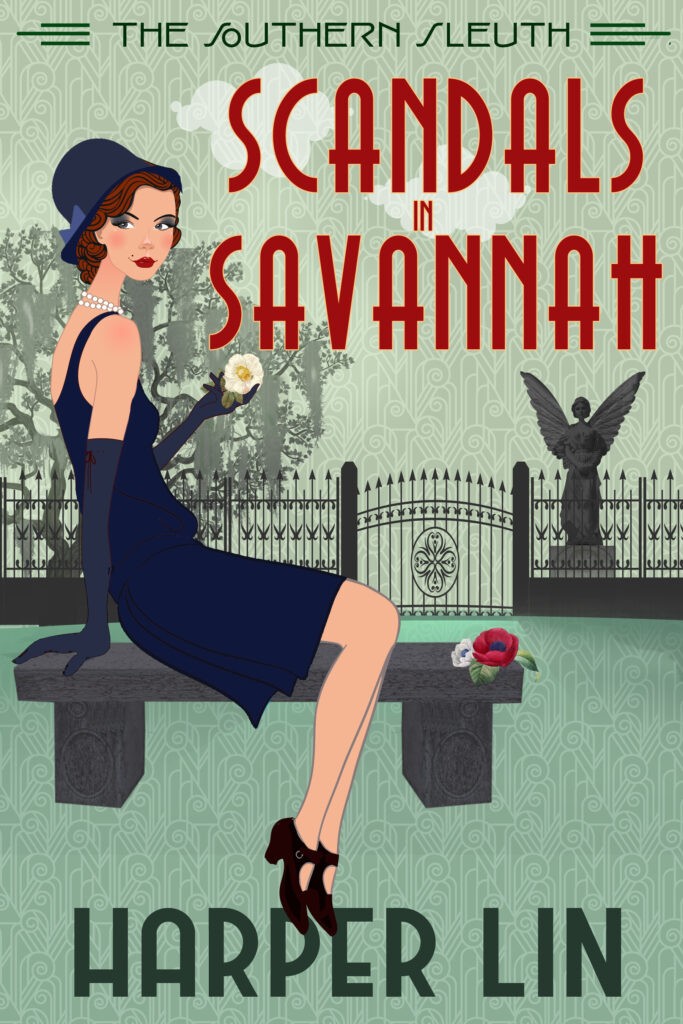 Becky Mackenzie's mother won't stop setting her up with every Southern bachelor in town. But Becky's too busy for love, even when she has two fine gentlemen chasing after her, to the chagrin of her spiteful cousin Fanny.
When a secretive neighbor dies in a house fire, Becky snoops to find out whether it was really an accident—or a planned arson and murder. And why are sinister people—if they are even human—digging up the cemetery near her property?
One thing's for sure—black magic is involved, and it just might follow Becky home. Before this evil spreads to her loved ones, she must make the deal of the century before it destroys everyone and everything in town.
Book 3: Secrets in Savannah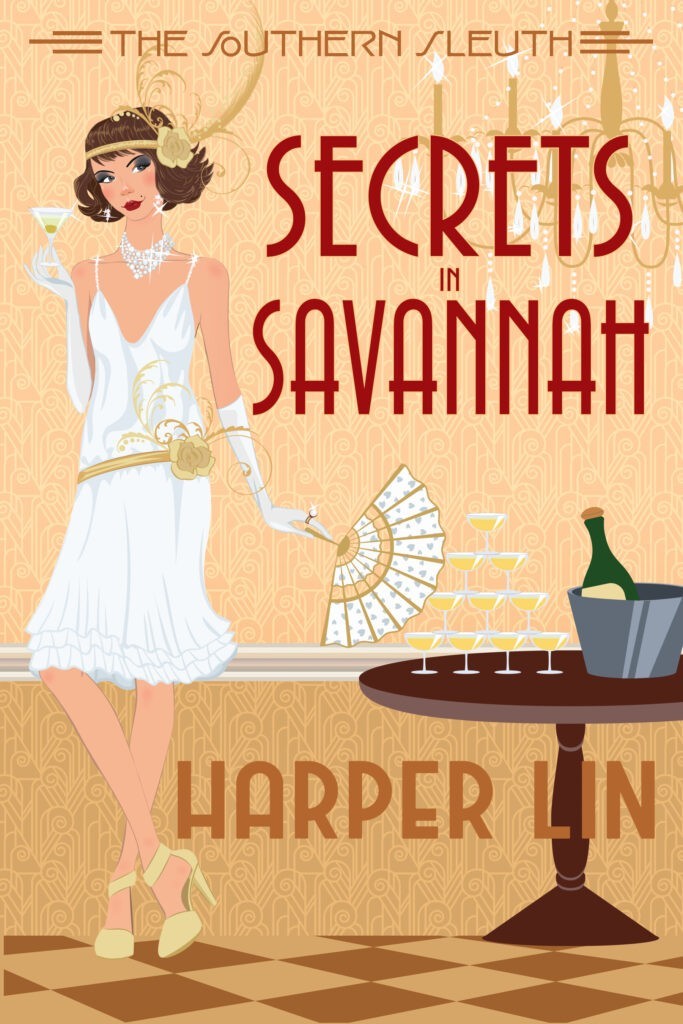 After Becky and Martha's beautiful friend Violet is shot dead under mysterious circumstances, it's the talk of the town. Violet was mixed up with the wrong crowd, and Becky is certain the killer is Violet's mobster boyfriend, Leonard.
When Becky secretly searches Violet's apartment for evidence, Violet's ghost appears to her. Becky leaves in possession of an address and a mysterious object that a bunch of dangerous goons are after. To serve Violet justice, Becky must dive deeper into Savannah's seedy underbelly to unearth its secrets
Book 4: Lies in Savannah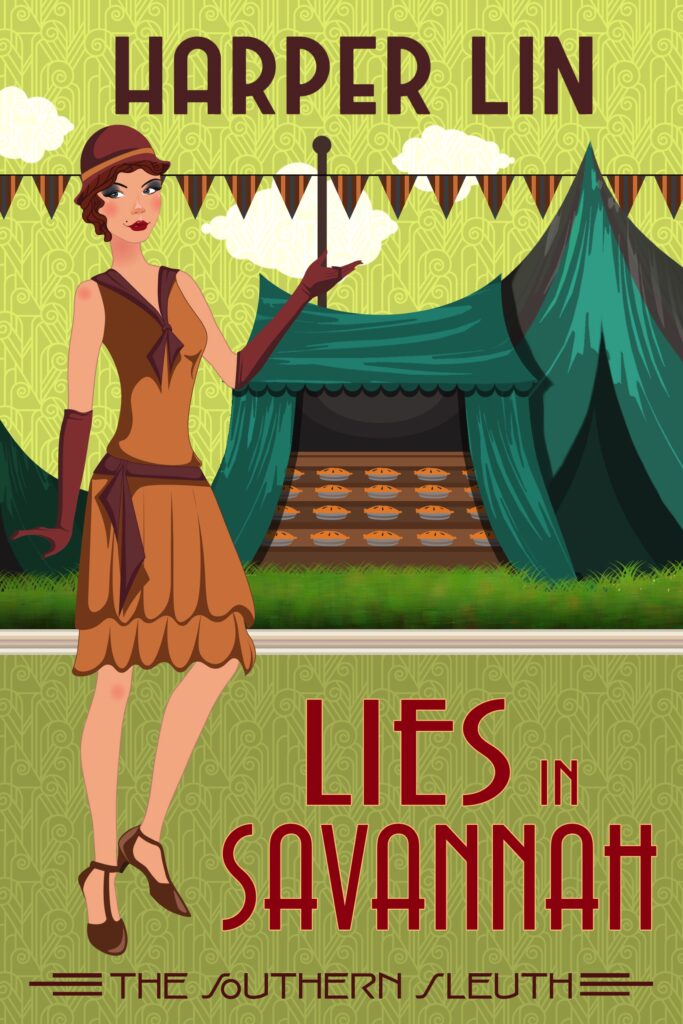 Becky Mackenzie is certain she knows who poisoned the judge in a pie-eating contest at an annual festival in Savannah. After a bit of snooping, she's shocked to learn her father is mixed up in all of this. Could it also be true that he has been stepping out on her mother?
On top of that, there's trouble in paradise with Adam. Becky has bad luck. Even Madame Cecelia is afraid to tell her what her latest Tarot card reading means. All of her relationships are in shambles, and even the ghosts in the cemetery are avoiding her. Can Becky get out of her jams in time to solve another creepy murder?