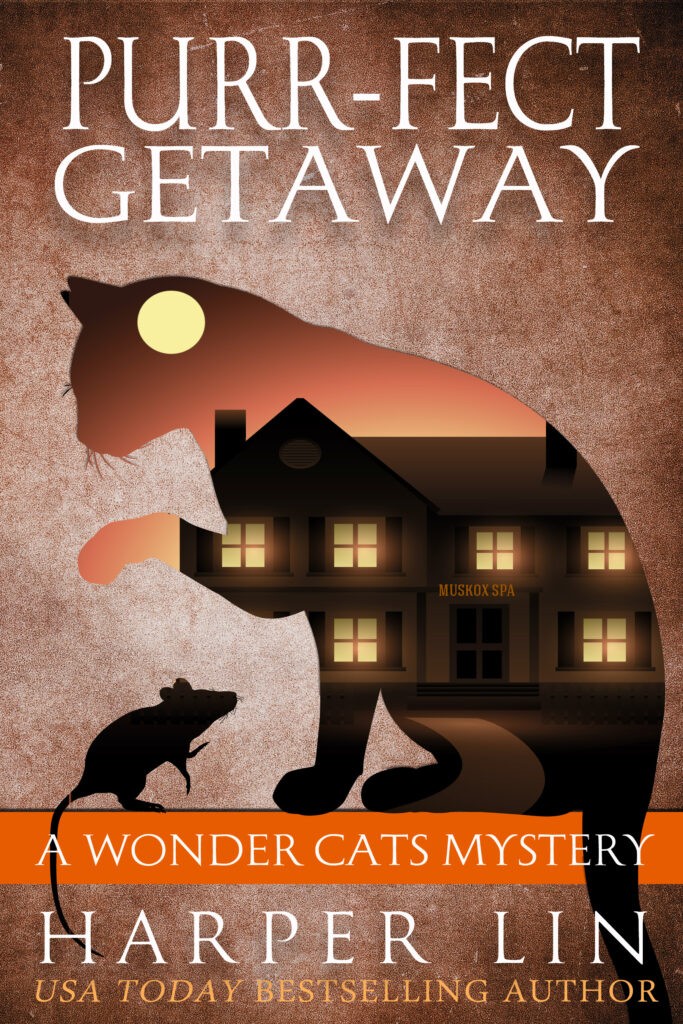 Thanks for the wait, everyone. I know you're all in suspense after a little cliffhanger from book 4, but here it is! Special thanks to my Review Crew for your help.
Not only is Cath heartbroken by Blake, she's depleted and depressed from saving his life from demonic forces. Bea and Aunt Astrid "kidnap" her to go on a spa weekend outside of Wonder Falls, leaving the cats at home with Jake.
But the Muskox Spa is not the relaxing retreat they envisioned. Ghosts are the least of their worries, however. When two sisters are found dead at the spa, the police arrive, and another strange investigation begins for the Greenstone women.