A quiet book lover falls for a rugged carpenter… who doesn't even like to read?!?
"The author has captured a gentler time yet made it the present. I wish I could discover this cozy bookstore and the people who keep it going. I loved the book and the feeling of timelessness." — Illinois Reader, Amazon review
Book 1: A Book to Kill For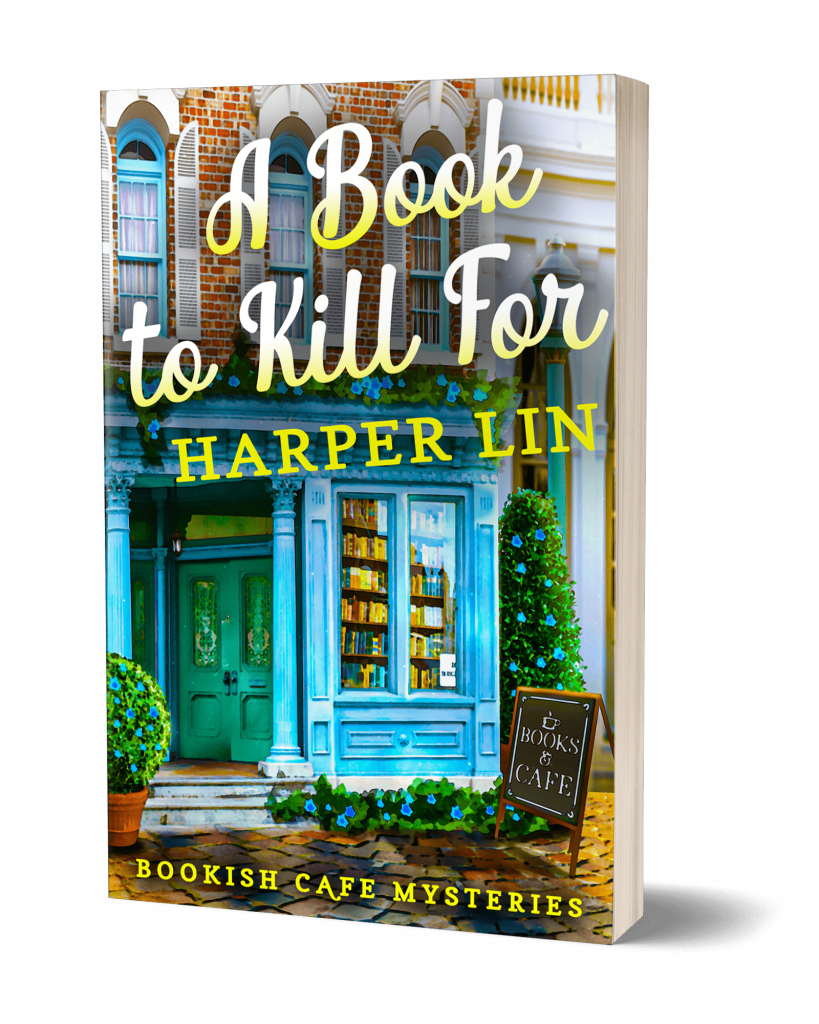 Maggie Bell loves working at a bookshop in the charming town of Fair Haven, Connecticut. After her beloved boss passes away, his son, Joshua Whitfield, comes into town and turns Maggie's world upside down. He wants to turn part of the store into a cafe and sell books about vampires and silly romances. Maggie is horrified.
But when an electrician is killed in the middle of the bookshop renovations, Joshua is the prime suspect. Maggie must put their differences aside to clear his name. She finds herself becoming more and more attracted to Joshua. Can a mousy bookworm really fall in love with a rugged carpenter who doesn't even like to read?
Book 2: Bloodier Than Fiction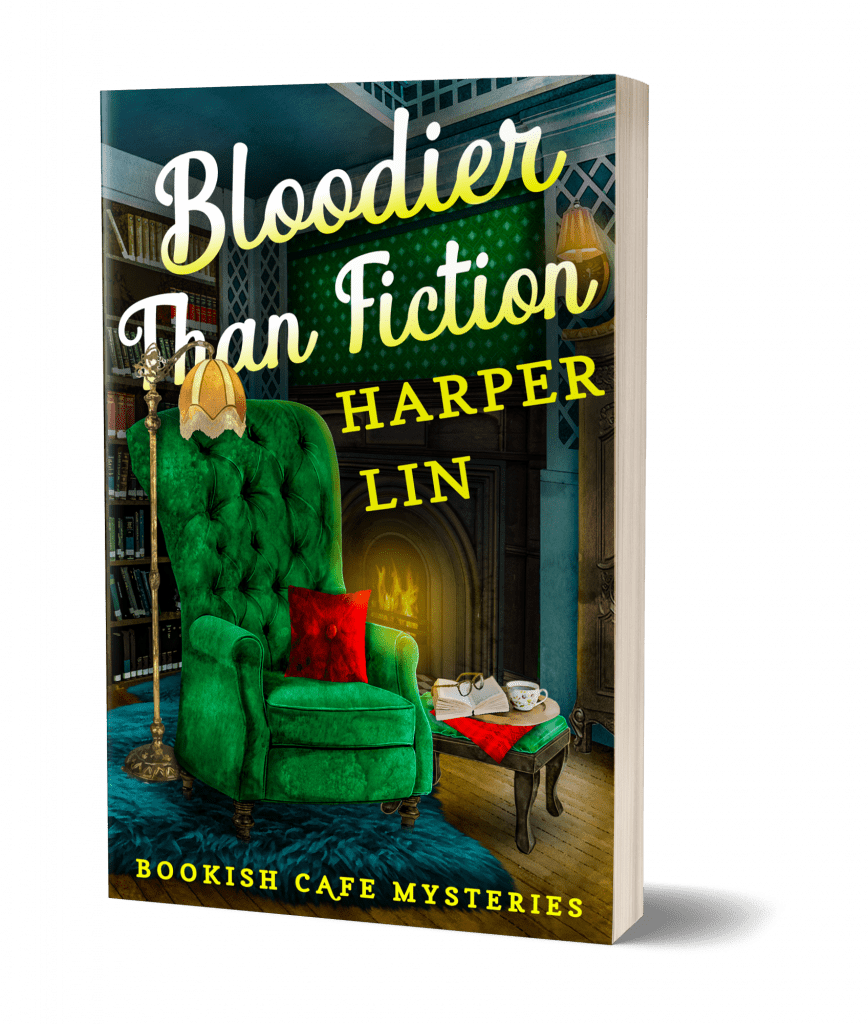 Joshua hires staff for the bustling bookshop café in charming Fair Haven. A reluctant and shy Maggie soon warms up to the new barista Babs and stock boy Casper. When Maggie notices some older boys taunting Casper after work, she helps him escape. But the next day, one of the bullies is found dead in the park with his throat slashed.
Can quiet, secretive Casper really be a killer? Maggie butts into policeman Gary's investigation to find out. She wonders if she's developing feelings for Gary. Wasn't Joshua her crush? Either way, it isn't a good idea for her to get involved with either of them. One is her boss, and the other is an old high school friend.
But romance doesn't stay on Maggie's mind for long when she becomes the target of a murderer.
Book 3: Story of a Murder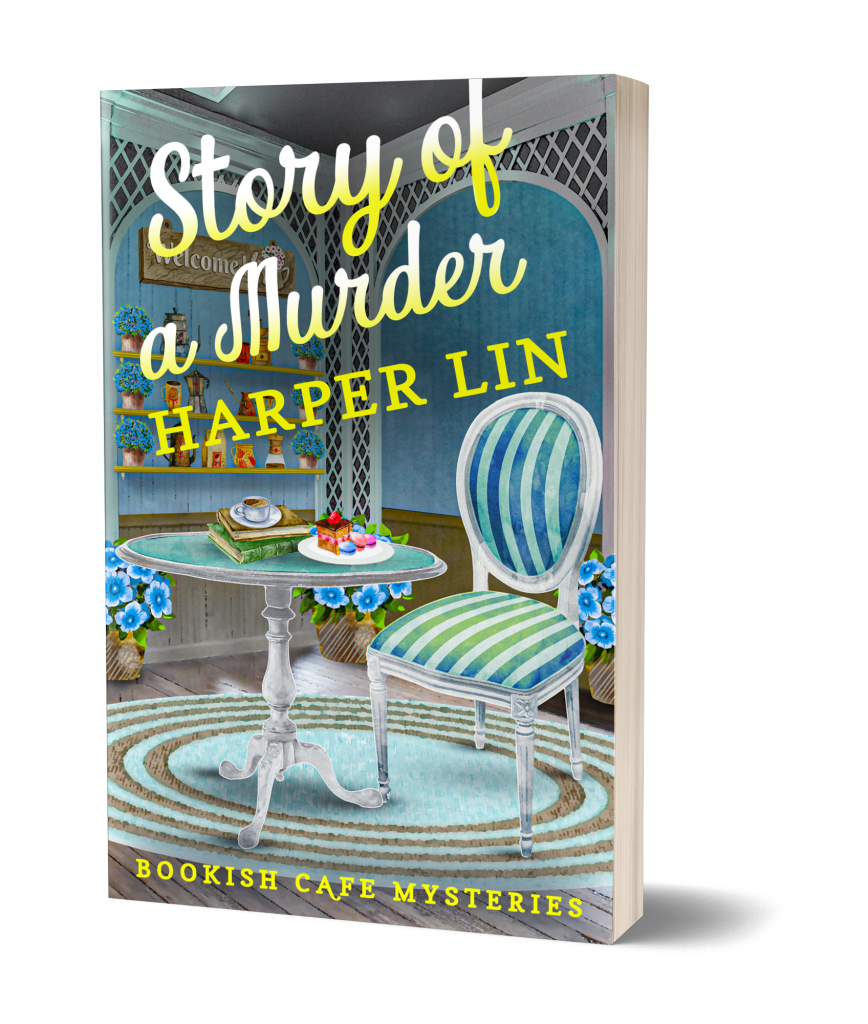 Maggie's estranged half-sister suddenly arrives in town. Angel has lived in a hippie commune for years. Now she's escaped for mysterious reasons. Echo, Angel's boyfriend, comes to Fair Haven looking for her. But shortly after, his dead body is found at the base of a bridge.

The last time Echo was seen was with Angel. Maggie knows Angel came home that night full of scuffs and scratches. Could she have killed Echo? In the meantime, the rest of the commune, The Great Society of Atonement, descends into town during the hundredth anniversary of the establishment of Fair Haven. These criminals in hippie clothing steal from small businesses, clash with the locals, and cause chaos wherever they go. The cult leader wants Angel back and will do whatever it takes to get her.

Trouble seems to follow Angel wherever she goes, but she is still Maggie's little sister. Maggie must save Angel from being thrown in jail, getting kidnapped by a dangerous cult, or becoming another murder victim…
Book 4: Crime Before Christmas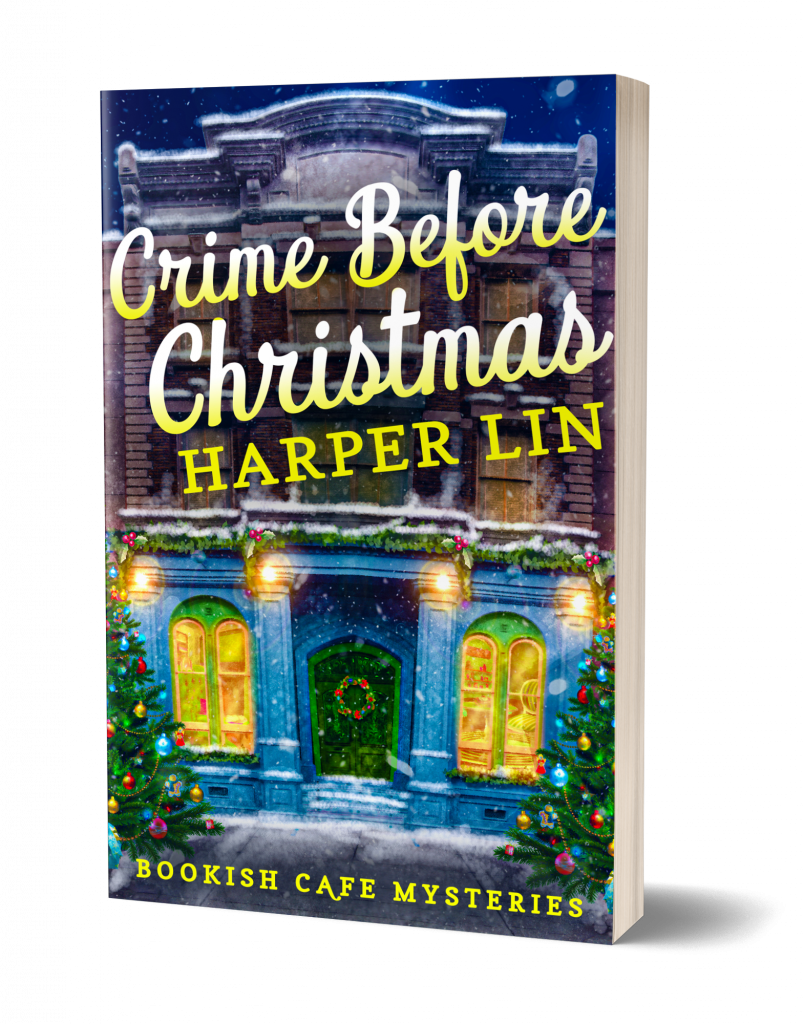 Right before Christmas, Fair Haven is celebrating its annual Ice Fishing Jubilee. When a bad-mannered lawyer is found frozen to death inside his fishing shack, the police soon discover he was really shot.
The prime suspect is local ice fishing legend Jim Campbell, but Maggie thinks he is innocent. The culprit could be the long-suffering wife or the mistress, and soon, Maggie is off doing her own investigating, dragging Joshua along for the ride.
As her boss, Joshua couldn't possibly be romantically interested in her. So why did he hold her so close at the town dance? As Christmas nears, Maggie catches a killer and also a kiss under mistletoe.
Book 5: Bookmarked for Blood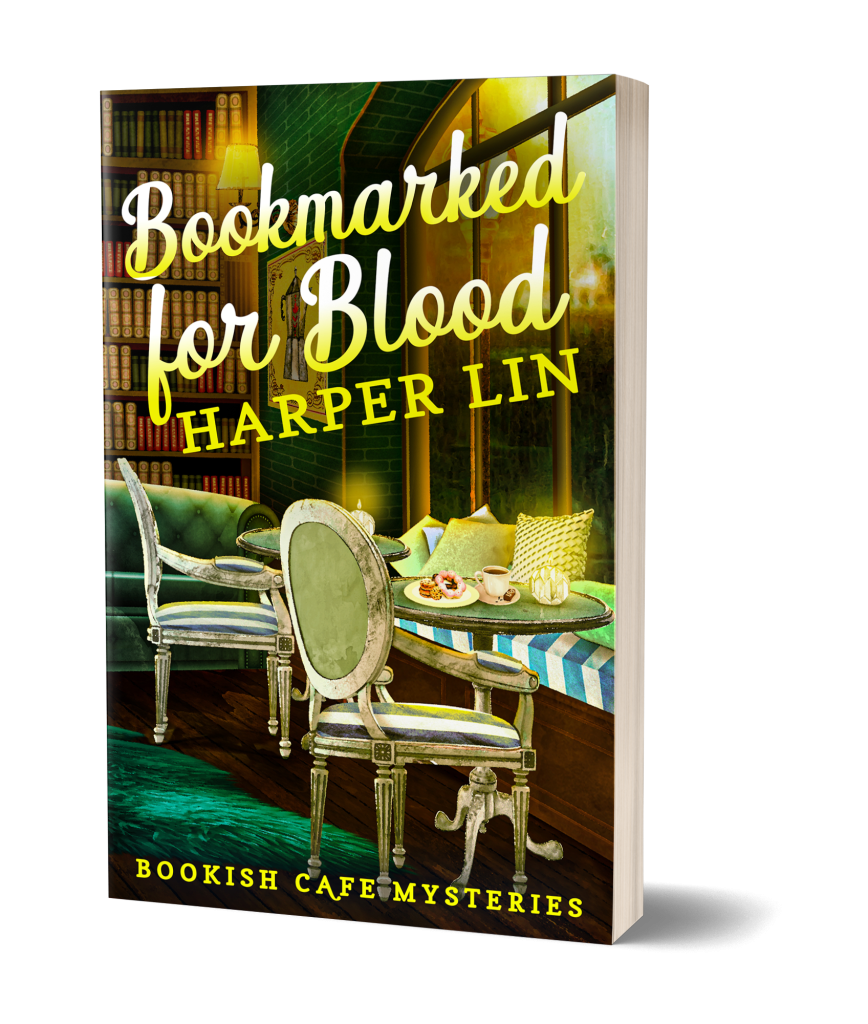 When Maggie's high school bully, Shelly, is found strangled to death, Maggie can't resist butting into another murder investigation. She discovers that Shelly had just inherited a beautiful house from her recently deceased aunt. Could the house be linked to the murder?
To crack the case, Maggie must attend her high school reunion, step back in time to the drama-filled halls of the school, and face the very people who made her life a nightmare. Will she be able to find the killer, untangle the threads of her own history, and reveal what really happened in that mysterious house?