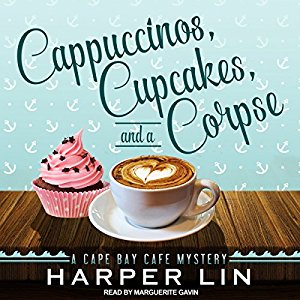 Good news for those who love listening to audiobooks on commutes: the Cape Bay Cafe Mystery books are available as audiobooks! So if you use Audible, Apple, Kobo, or any other audiobook account, you can download the audiobooks there.
Audio CDs for books 1-4 are available, but Tantor Media decided to keep it to only Audiobooks from book 5 on.
Check out the links on my Cape Bay Cafe series page. Just click on the "audiobook" button for each book. 
Audiobooks are also in the works for other series!